Would like to know how to have your business working so well that you don't have to?
Got a spare 6 minutes? Then take a look at the 6 steps to a thriving business …
Business Support When You Need It
COVID or no COVID business can be tough and very challenging whilst extremely rewarding.  2022 is the year of opportunity, one thing is clear as leaders in business we have an obligation to develop organisational health, to break through to the next level, to focus on success and high-performance coaching is the answer. To book a FREE session just ask, you can contact the team HERE and book a session with Steve directly. Be clear this will be about taking action, Steve isn't going to massage your ego, tell you it will be all ok and not to worry. Steve will help you determine the ACTION you need to take now, the plans you must have in place and then help to unlock your potential and mindset to achieve your goals. If you're ready to invest a little time in yourself, then Steve will invest his time in you. BOOK YOUR SESSION NOW.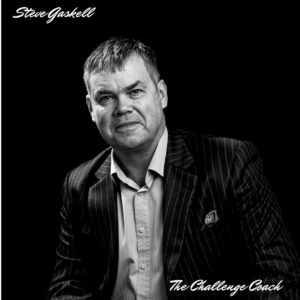 Success Loves Action
Do you know how much your business is worth?
Do you know how much your business is potentially worth? If the answer is no how will you know just how big an opportunity you have. How will you be able to plan your exit strategy? Could your business unlock even more potential for you? Take our FREE value builder business questionnaire and take a look at just how big your opportunity is and where to focus your efforts today on growth.
Ready to scratch the itch, find out more now ...
The thriving business is not a nice to have it's absolutely possible when you take positive action. Take that first step now invest in yourself and book a call with Steve. A 15-minute introductory call costs you nothing, so take action now and make it your first step.
High-Performance Coaching for High-Performance Business Results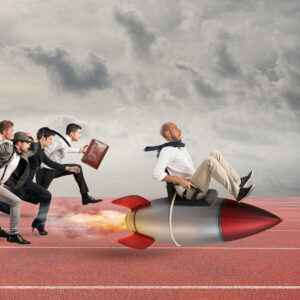 Have you ever wondered what makes you the busiest person in your business, or, that you seem to be working the longest hours, or, not truly making the money you should be worth in your business?
We see challenges like this, and many more, all the time. Many business owners just get too involved with the day-to-day 'doing' of the business that they rarely plan, let alone follow a plan! They get caught up in all the interFEARence business creates. As the business world is becoming more and more fast-paced, and more competitive, it becomes increasingly difficult for us to stay focused on growing your business. Which is why more and more people are taking to using a business coach.
This is where we come in. To help you reach your full potential. Not just 'do your job', but to actually take your business from GOOD to GREAT. As a business coach with over 15 years experience in coaching and leading teams, we can help you make your business thrive and work without you. Now wouldn't that be nice? As an ActionCOACH Partner, we have access to tried and tested strategies, grass-root tactics, templates and methodology that have already worked for 1000s of SME businesses around the UK and Globally. In the pages that follow you'll find all the information, you'll need to join 1000s of other successful business owners who now have a coach. Alternatively just call, email or arrange a meeting now and take the first step, it doesn't cost you anything to ask HOW?
The High-Performance Business Digest
If you'd value business book recommendations, valuable business strategies and advice then sign up to the High-Performance Business Digest. We will stretch your perception of the business.
Can we introduce you to our clients…
Here's a snippet of what our clients think and the impact high-performance coaching has had on themselves, their teams and businesses.
Heard enough then book a coaching session now ...
We understand the coaching isn't a good fit for everyone. That's why we don't coach everyone who approaches us, it absolutely has to be a good fit. For you, for us and for the business. The one thing we can promise in taking us up on the complimentary session is to give you an impactful coaching session which will create a shift. One thing will be really clear after the session, you'll know if coaching is right for you and if Steve is the right coach.
Is It Time You Invest in You & your Business?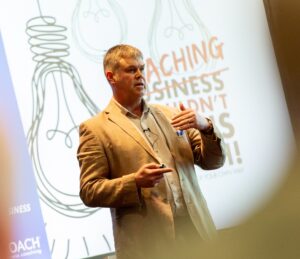 Sometimes business can seem overwhelming, with so much to do and no time to do it. There never seems to be an opportunity to take a breath, to step back and take a moment's reflection. It may be you're are the busiest in the business and having to work outside of business hours because you never get all your work done because of the team and customers. Then isn't it time to take a moment and invest some time in you? If that's the case then we are ready and committed to investing time in you. Book an exploratory coaching session with Steve to take a look at where you can unlock the potential, in you, the business and the team. In as little as 90 minutes between you and Steve, you'll answer 3 key questions and know if engaging in coaching is a solution for you.
Steve will be clear if he is able to coach you. In other words that you are open to the level of coaching Steve offers.
You'll determine if Steve is, in fact, the right coach for you. Here's the thing he may not be, because he will hold you to account as a great coach should and he'll challenge you to go that bit further.
Together you'll uncover the potential in your business and what the 'art of the possible is, and most importantly that if you were to be coached by Steve if you'd get there faster!
After 90 minutes you'll know with clarity if coaching is a good fit, and if it's not, that's fine, at least you'll know.
So is it time to book that call?
15 minutes with Steve will cost you nothing and will likely be the best 15-minute you invest in the business. Don't think about it, don't wait, just book a 15-minute call now, take a positive step and have a call.
Business Growth Events
Upcoming Events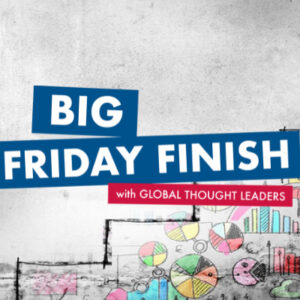 Big Friday Finish – Mike Michalowicz
How to make any business highly profitable Bestselling Author of Profit First, Mike Michalowicz reveals a simple cash management solution designed for businesses to break out of the doom spiral and achieve instant profitability. Mike will reveal how the conventional accounting logic: Sales -Expenses = Profit is dated in today's world and has developed a…
View the full business events calendar
I no longer feel I am fire fighting in my business. Today I have targets and plans set to achieve both in the business and my life. In 18 months our turnover has double. Personally, I have been able to develop myself as a manager and leader and today feel I have a really positive impact on the business.

Stewart Little Owner, BEF Best Manufacturer of the Year

Donnington Stuart Letting Agents
Although I was sceptical when I started there is no doubt that high-level accountability has made a huge difference for me. Having a 90-day plan set every quarter has really helped me to achieve the goals I have set and also gives me a real high-level focus.

Stuart Donnington Owner of Donnington Lettings

Coaching offers extra ears to help determine our direction. We have far more focus and has encouraged time to be assigned to ON the business focus. Additional have the access to such a wide scope of strategies and tactics has offered us new and refreshing ways.

The Leadership Team, Steve, Gill and Alex

One to one coaching has worked well in supporting the direction and growth of the business. We have had a real focus on the development and productivity of the team. It has given me more vision in where I am going and what I aim to achieve.

Simon Gater Business Owner

Having met Steve at BNI we agreed to start coaching. Working with Steve has given me far greater focus and direction on where I want to take the business. Today I have more time to focus within the business and also for my life.

Dale Lott, Business Owner

Steve's coaching has made a massive difference in our business. Having had Alex Polizzi (The Fixer) come and help us we needed a coach after to help make sure we were going to gain success. It's well worth getting an ActionCOACH.

Paul Walker, Business Owner and Founder

Other than the fact Steve's office is 100 yards from my office and he's been pestering to be coached for a year, I realised that having a coach would help me be the best I can be. I surprised myself that I am so enthusiastic about coaching. and never realised coaching was something I'd want to do. Always thought it was for sportspeople.

Daryl Fulls, Business Owner

Steves background from the Army has been a real help, he brings his people skills and discipline in a very approachable manner. He has offered so many benefits across the business, from time efficiencies and systematisation, a business vision and the direction we are heading. He has great listening skill and can engage us as a team in a really well.

The Leadership Team